Background to Commissions
The lovely couple who commissioned this painting, came to my Open Studios weekend last August and liked a painting but it had been sold. We then chatted and they said that actually they would prefer a larger one. So we discussed what it was they wanted - rugged hills and wild skies on a larger scale on deep edge canvas. I explained that with commissions, I work to their 'wish list' but if they don't like it, they don't have to buy it, and this is because there will be another buyer who does want it - that is the great thing about living in an area of outstanding natural beauty! So I got my framer - the brilliant Miles Meager at www.mi-frame.co.uk to make the canvas, and a beautiful job he makes of them.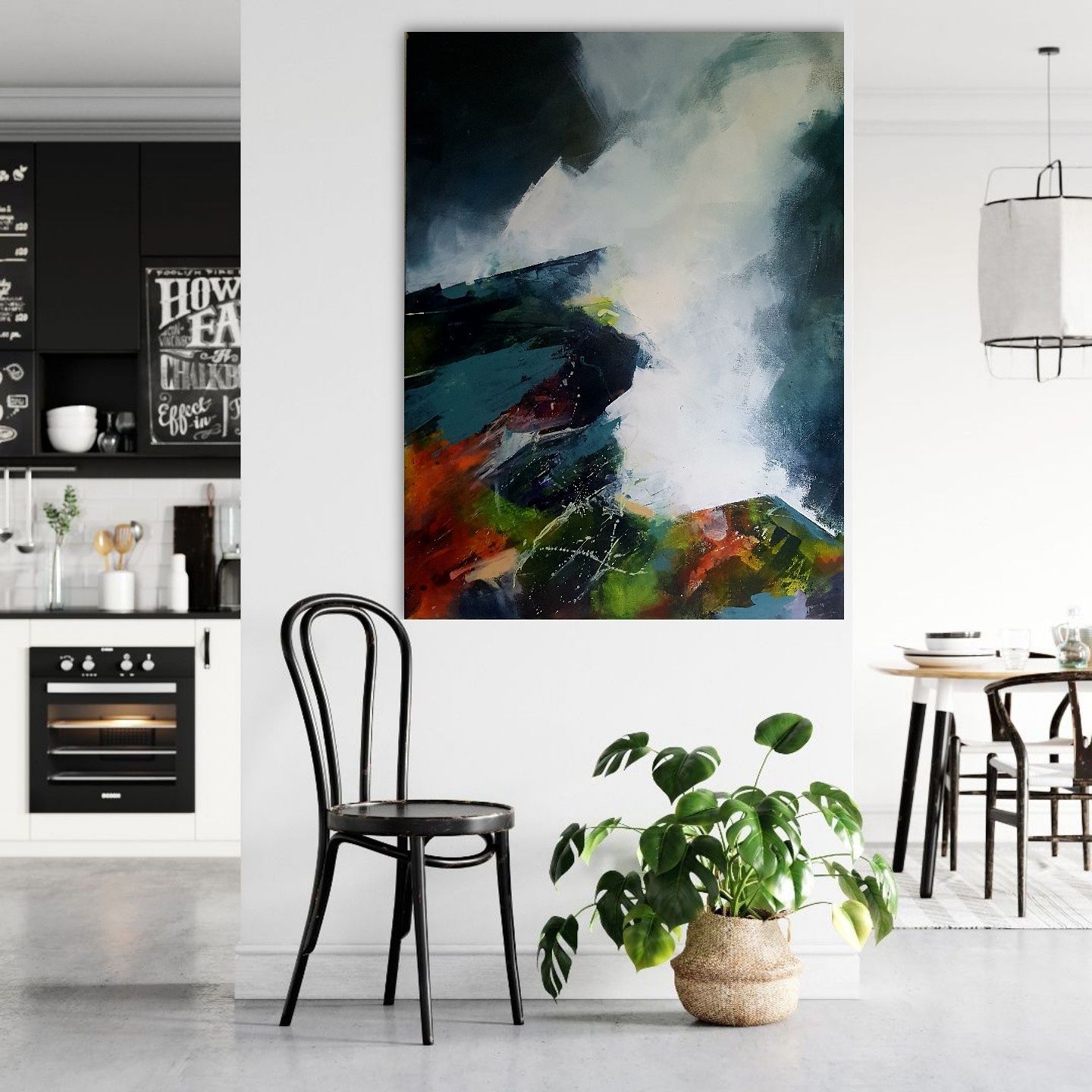 Background to commissions
The buyers for this commission came to my Exhibition At Elmslie House, in Great Malvern and fell in love with the painting over the fireplace there. Unfortunately they were pipped at the post and someone else bought it first and so they asked if I could create something for them. I take into account where people live - if in Malvern and envisage in my mind the view of the hills that they see from their house and then take it from there. They loved it . This one is a metre sq on canvas and framed.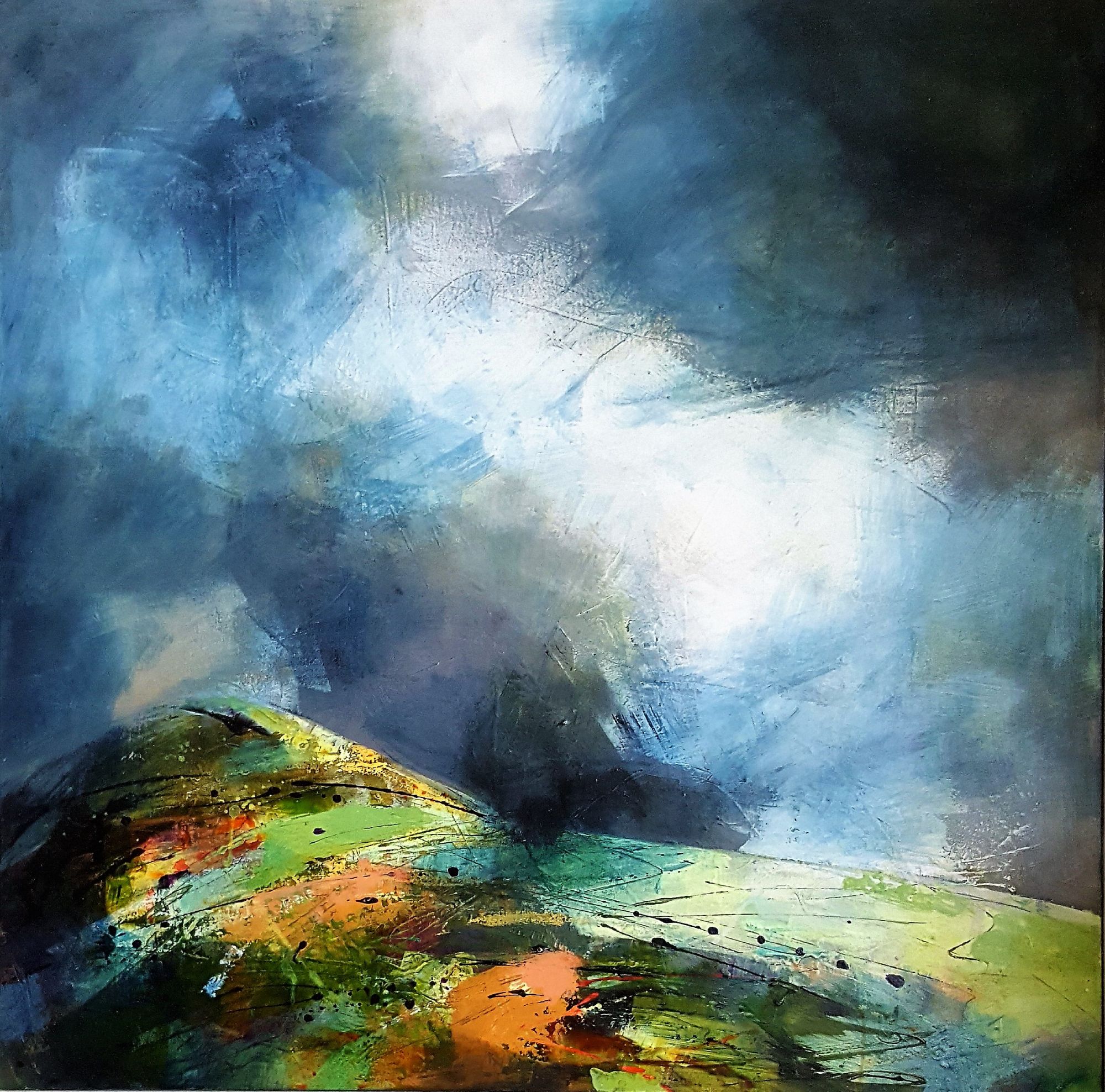 This is an Image & Text block. Click on this text to start editing and enter your own text with some basic formatting. Just click anywhere outside the text box when you're done to continue working on the rest of your page.
To change the layout and appearance of a block, such as the size of its images and columns, click on the Change Layout button on the block toolbar, to the right of each block.